Vesh White Power Detergent
Vesh WHITE POWER laundry detergent removes even the most stubborn stains in just one wash, without the need to add aggressive bleaches that can damage clothes. Effectively removes up to 99% of everyday stains. Favorite, original fragrance guarantees long-lasting freshness!

Available packages:
1.46 L - 20 washes
2.92 L- 40 washes
With the power of enzymes, it removes the deepest dirt and prevents the return of dirt to your laundry. with the help of Brilliance technology, which contains a special stain detector, it penetrates deep into the fabric, removing even the deepest dirt and thus prevents the appearance of gray - with Vesh, white remains white.
It is extremely effective even at low temperatures, which shortens the washing time, so the clothes are less treated and thus remain preserved for a longer time.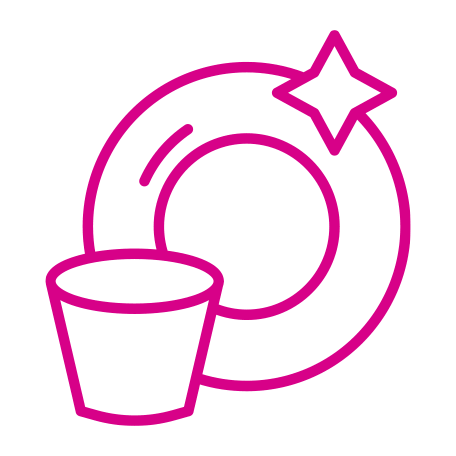 Tip for the best results: due to the excellent ability to dissolve, it is recommended to insert the detergent directly into the drum - we simply succeed in the stopper, which is also the dispenser.